Spot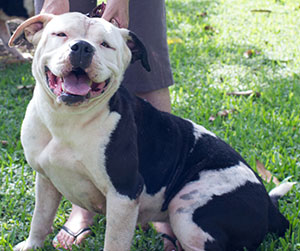 Spot is a daughter of Treasure and Esther.
She is the most muscular and athletic female to come from that breeding.
Spot is unique in her ability to run as fast as a car and effortlessly jump 6 ft. tall fences. She is a perfect physical specimen. She inherited the bully head appearance of her father.
Spot is an NKC registered dog. By breeding Spot to Treasure were were able produce the most muscular and best looking dogs yet. This is a very special breeding.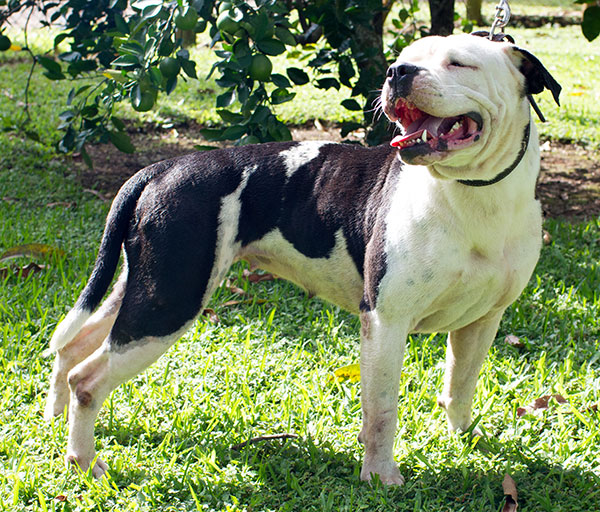 Esther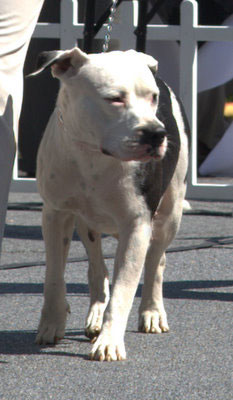 Esther is a daughter of Alan Scott's Hero and Aunt Cindy.
She is very pretty dog with deep black and pure white coat.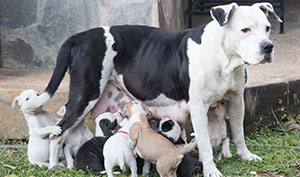 Esther is great with children and looks after them at all hours. She is very alert and quick to investigate any noise. Her hunting instincts often lead her to point out the location of various animals.
Esther is an NKC registered dog. As a daughter of Scott's Hero and Jr. Ch. Sir Duke, her lineage can be traced back for more than 60 years through such famous dogs as Scott's Gr. Champion Crusher, Scott's Champion Apache, Powerhouse's Iron Axehead, Hines' Bossman, Painter's Zeke, Margentina's Sgt. Rock, Scott's Dixieman, Joshua's Cowboy, Johnson's 2X Champion King Kong, Sandman the Great, Scott's Mac the Masher and Johnson's Dick the Bruiser.
Esther's Family Tree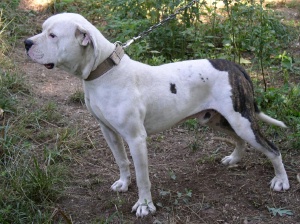 Hero of Alan Scott
Father of Esther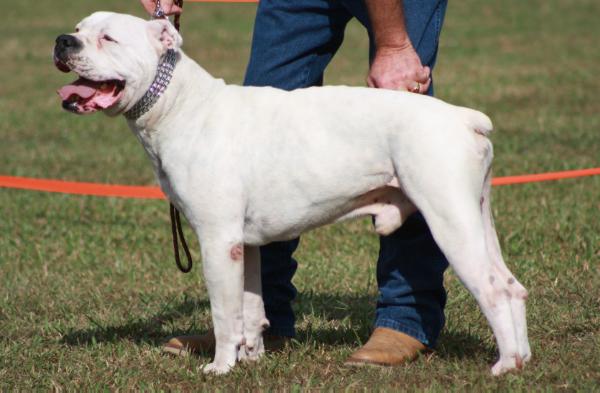 NKC S GR CH OSW Crusher of Alan Scott
Father of Scott's Aunt Cindy (Esther's Mother) Grandfather of Esther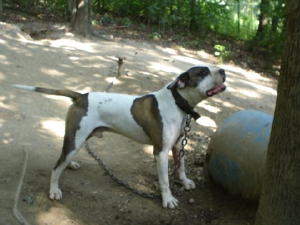 JR CH Sir Duke of Alan Scott
Father of Scott's Hero
Grandfather of Esther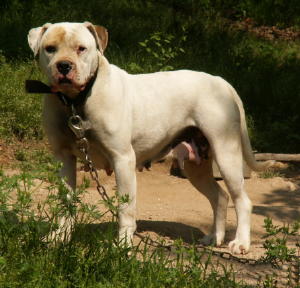 Lady Lujo III of Alan Scott
Mother of Scott's Hero
Grandmother of Esther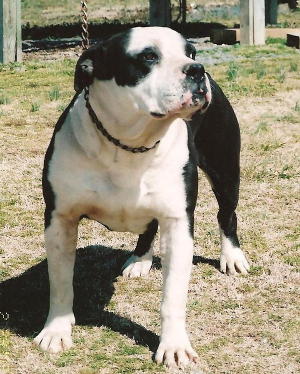 Wright's Rock-A-Feller
Father of Scott's Crusher
Father of Lady Lujo III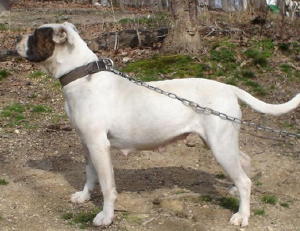 Wright's Tammy Wynette of Alan Scott
Mother of Scott's Crusher
Mother of Lady Lujo III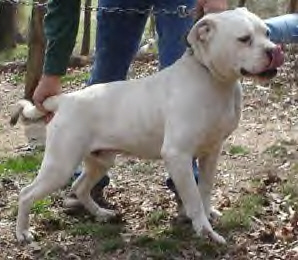 Hammer Head of Alan Scott
Father of Scott's Sir Duke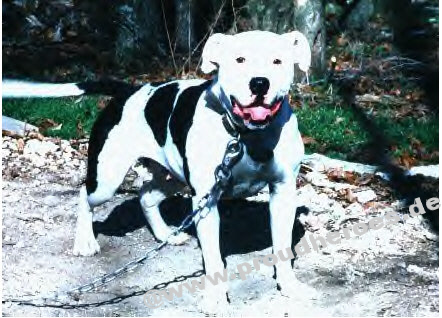 Oreo of Alan Scott
Mother of Scott's Hero
Grandmother of Esther

CH Scott's Apache of BPK
Father of Chewki
(Mother of Aunt Cindy)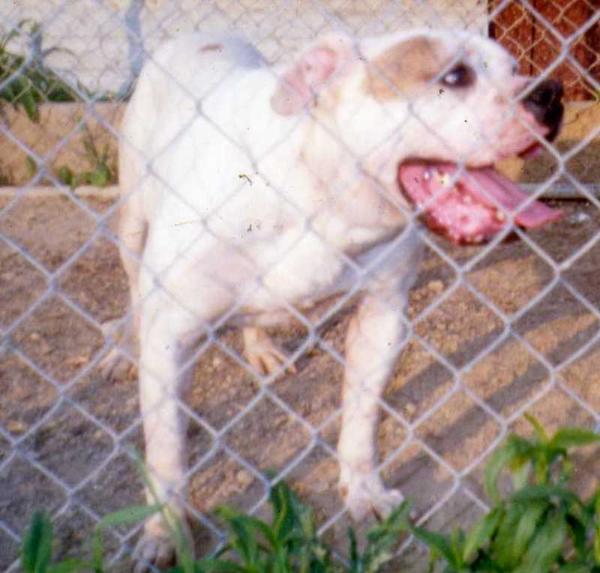 Powerhouse's Iron Axehead
Father of Scott's Apache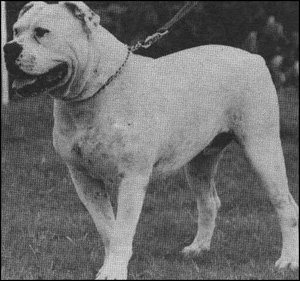 Hines' Bossman
Grandfather of Scott's Hammer Head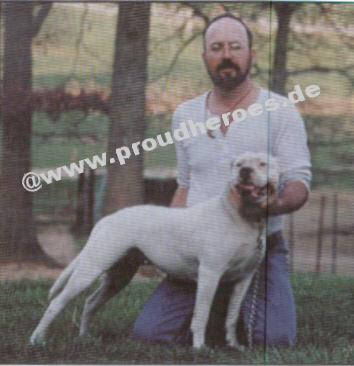 Sophia Mae of Alan Scott
Mother of Scott's Hammer Head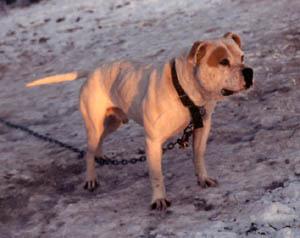 Margentina's Crusher
Father of Powerhouse's Iron Axehead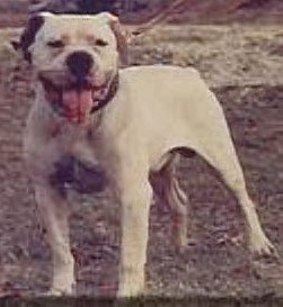 Margentina's Sgt. Rock
Father of Margentina's Crusher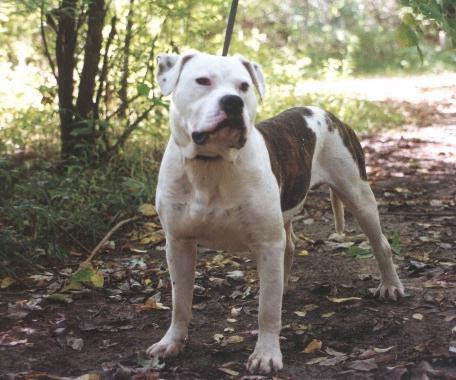 Bear Paw's Gambler of Sand Valley
Grandfather of Scott's Oreo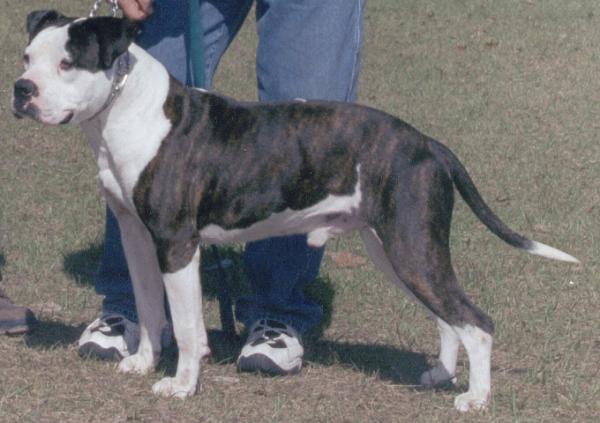 Joshua's Sand Valley Sam aka Cowboy
Grandfather of Bear Paw's Gambler
Painter's Zeke
Grandfather of Powerhouse's Iron Axehead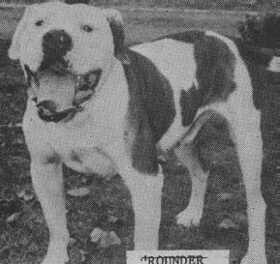 CH Wright's Rounder
Father of Margentina's Sgt. Rock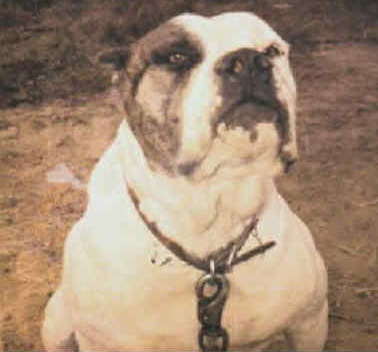 Smith's Bradley Spot Bull
Grandfather of Hines's Bossman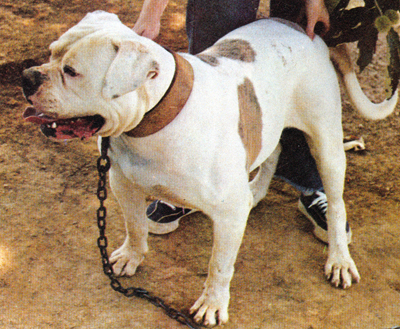 2 X CH Johnson's King Kong
Grandfather of Smith's Bradley Spot Bull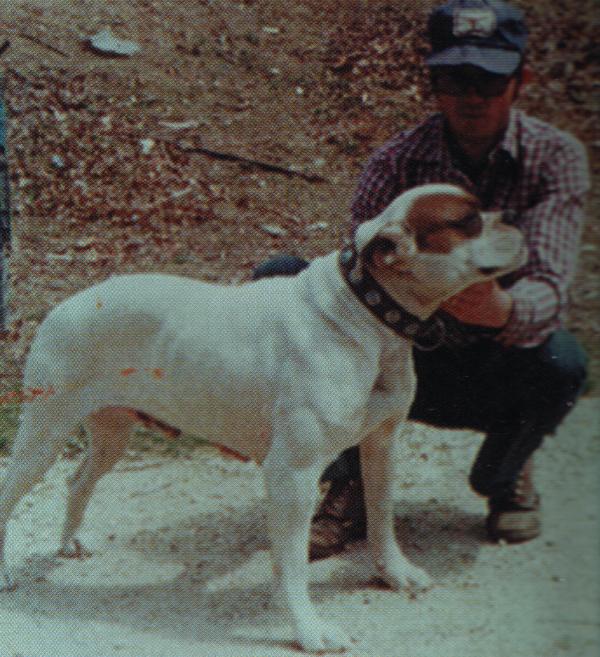 Scott's Dixieman
Grandfather and Great Grandfather of Margentina's Crusher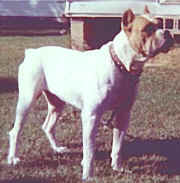 Johnson's Dick the Bruiser
Father of Scott's Dixieman
Great Grandfather of Smith's Bradley Spot Bull
Great Great Grandfather of Scott's Sophia Mae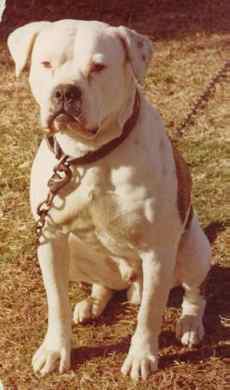 Sandman the Great
Father of Johnson's King Kong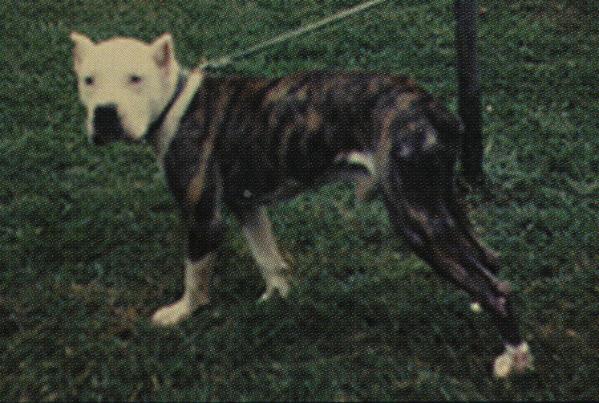 Scott's Mac the Masher
Great Grandfather of Wright's Rounder
Father of Sandman the Great